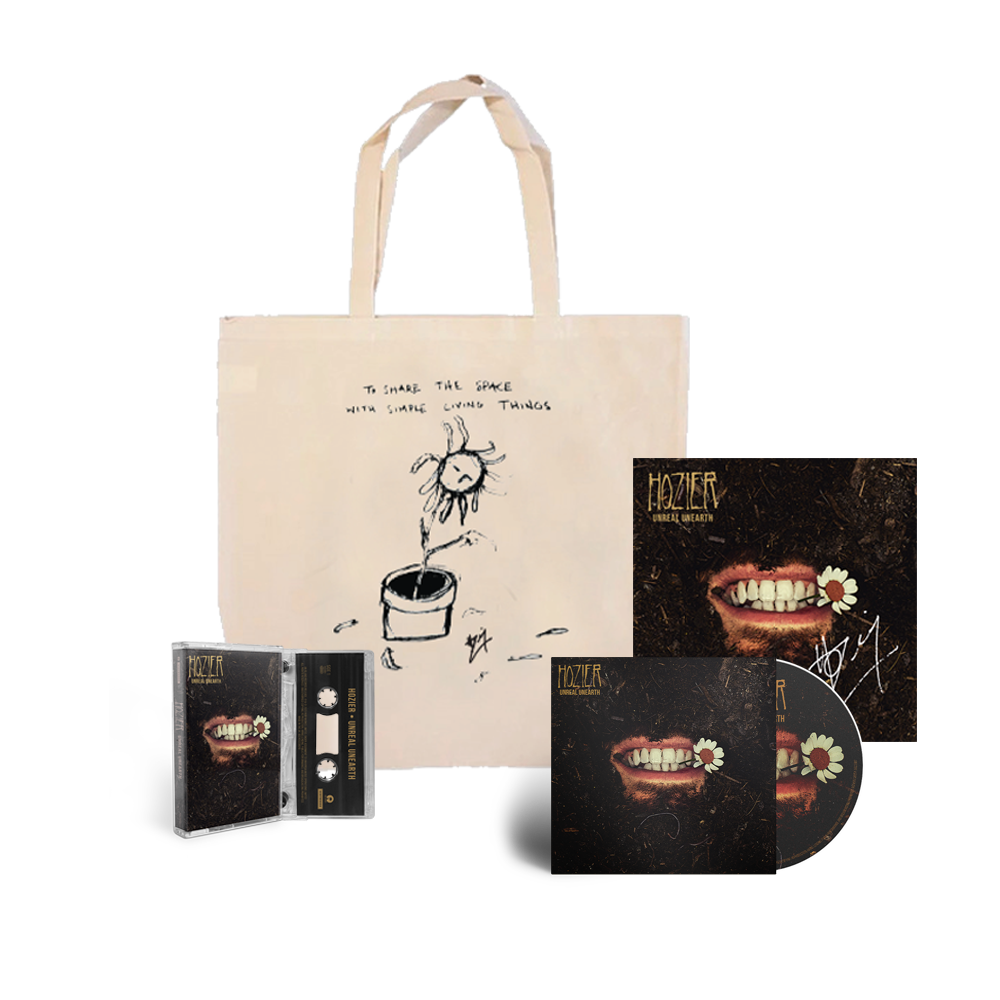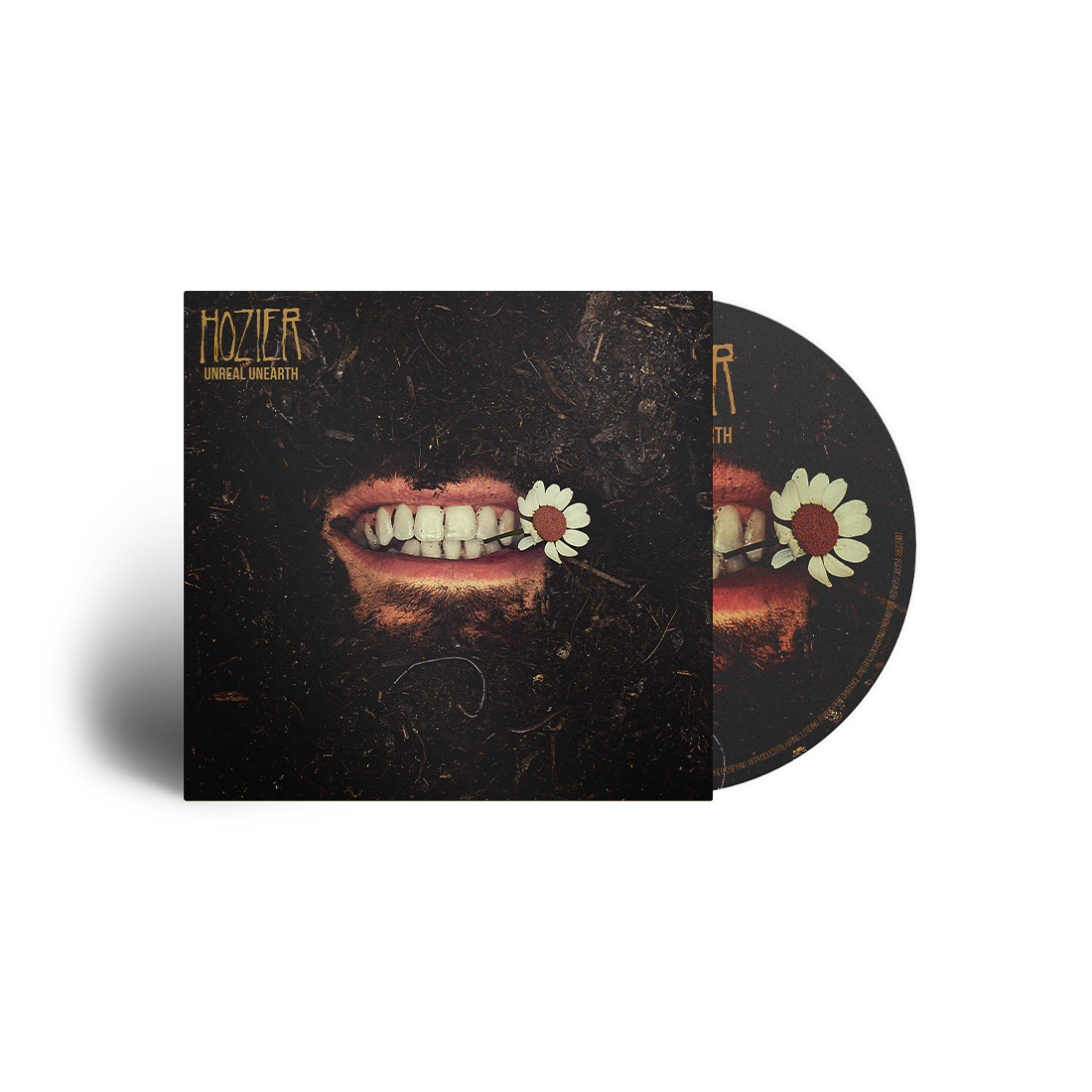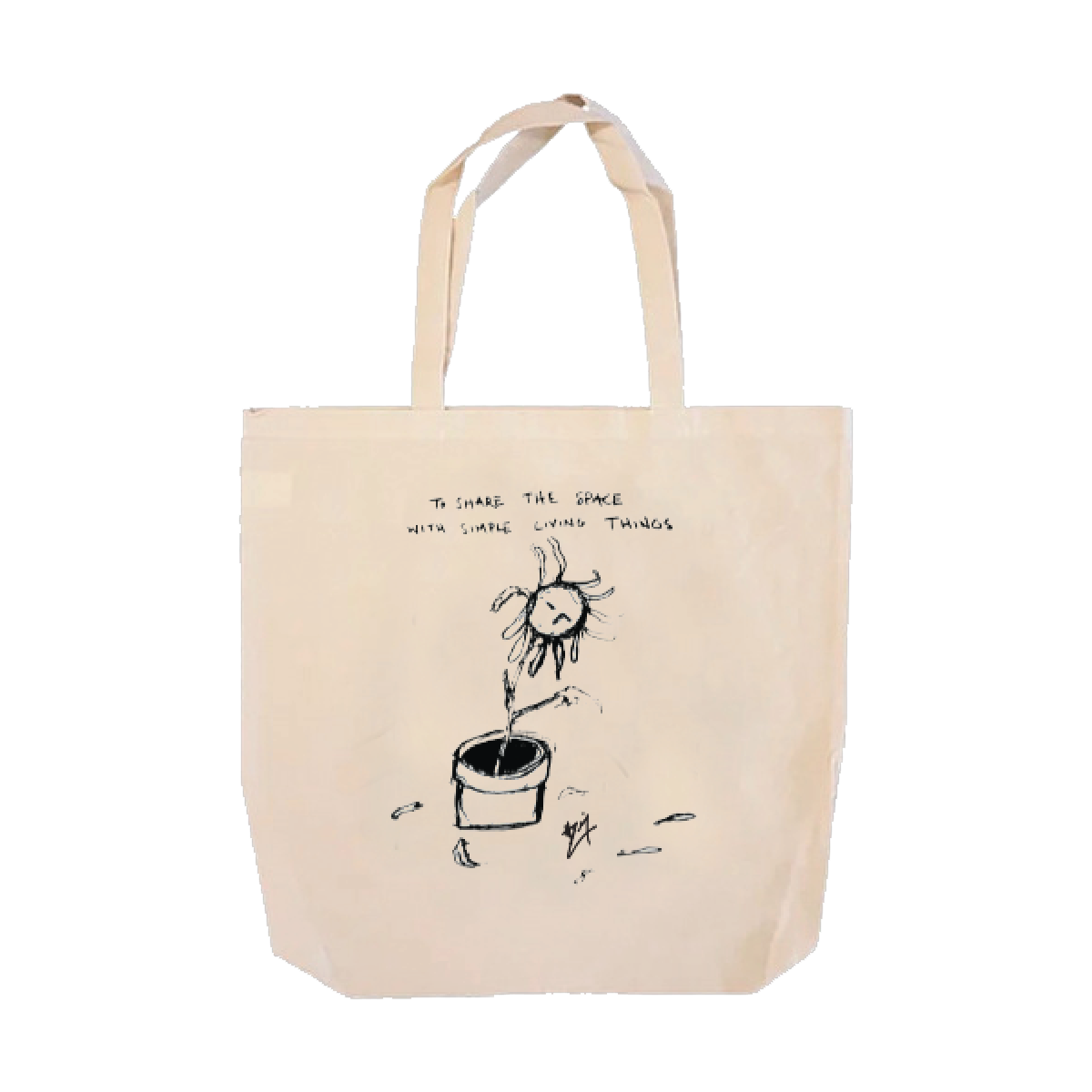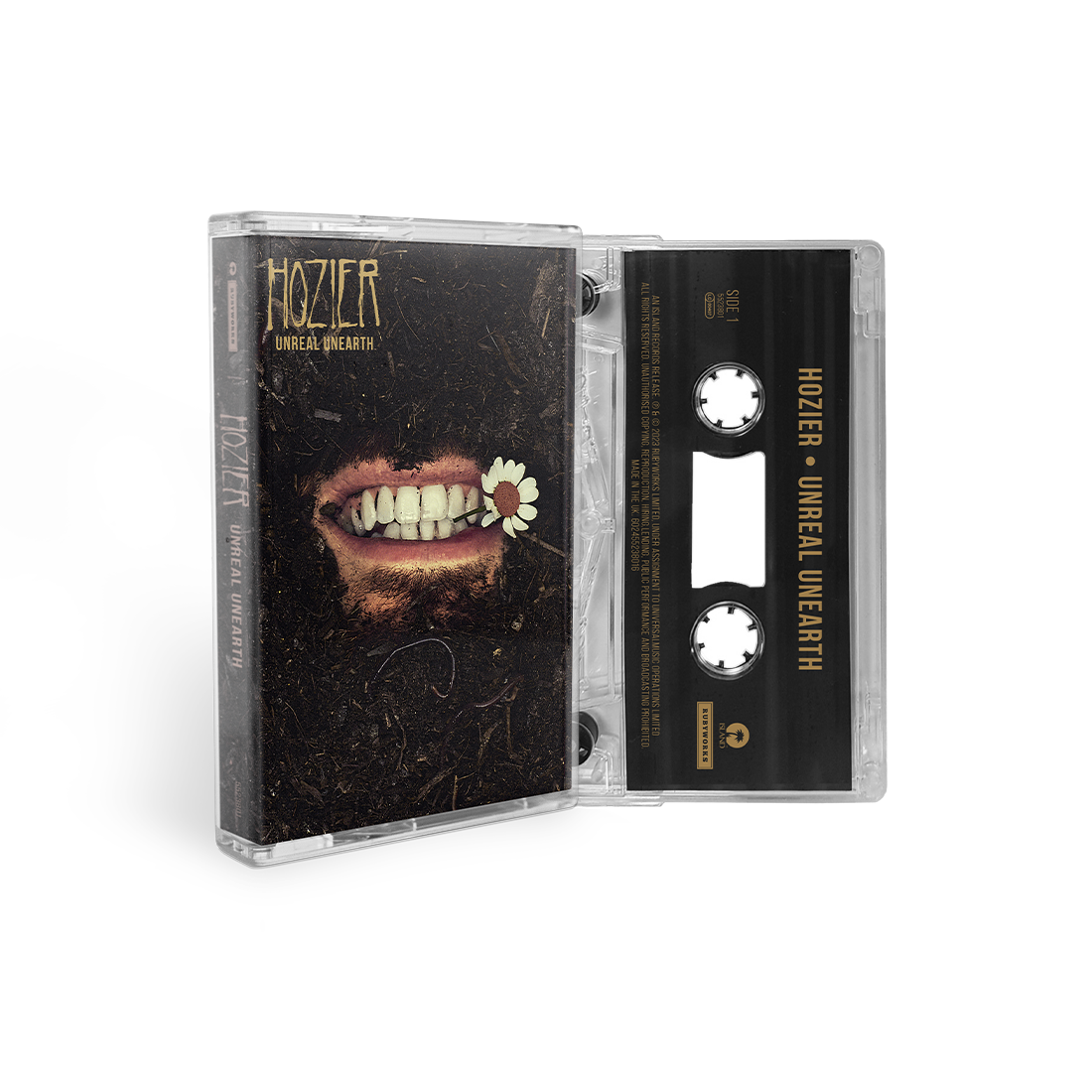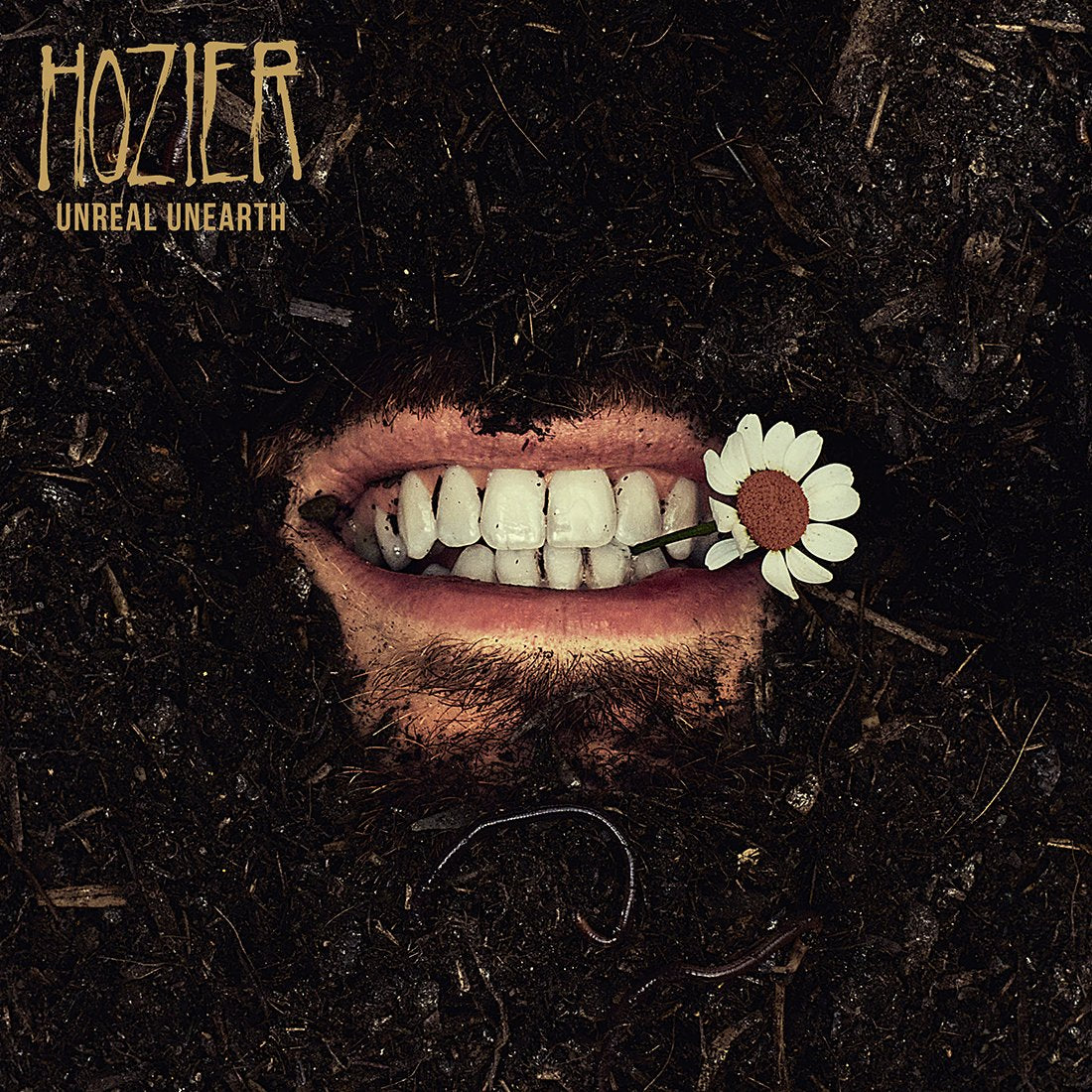 UNREAL UNEARTH: CD, CASSETTE, TOTE BAG & SIGNED ART CARD BUNDLE
This bundle contains:
Signed Art Card: CD Size
Simple Living Things Tote Bag
Unreal Unearth: Cassette
Unreal Unearth: CD
Unreal Unearth is the incredible third album by Hozier. The peerless singer-songwriter recorded this remarkable record with a stellar cast of producers including Bekon (Kendrick Lamar, Drake), Jennifer Decilveo (Miley Cyrus, Bat For Lashes), and Jeff Gitelman (The Weeknd, H.E.R.). The sounds, style and influences throughout the record range from folk, to rock, to blues, to soul, to anthemic pop, and all that's in between.
1. De Selby (Part 1)
2. De Selby (Part 2)
3. First Time
4. Francesca
5. I, Carrion (Icarian)
6. Eat Your Young
7. Damage Gets Done ft. Brandi Carlile
8. Who We Are
9. Son of Nyx
10. All Things End
11. To Someone From A Warm Climate (Uiscefhuaraithe)
12. Butchered Tongue
13. Anything But
14. Abstract (Psychopomp)
15. Unknown / Nth
16. First Light